US court orders EPA to decide on chlorpyrifos use within 90 days
Views: 112 Author: Site Editor Publish Time: 2019-04-23 Origin: Site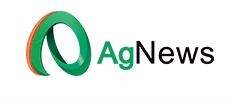 The 9th Circuit Court of Appeals has given the U.S. Environmental Protection Agency 90 days to decide whether to allow the use of chlorpyrifos.
The appeals court issued a three-paragraph order giving the agency until mid-July to respond to objections from farmworker and environmental groups to EPA's 2017 decision permitting continued use of the insecticide.
"We commend the court for this ruling as it forces the EPA to stop stalling," Earthjustice attorney Patti Goldman said in a news release. "While we are moving forward, the tragedy is that children are being exposed to chlorpyrifos, a pesticide science has long shown is unsafe. We hope Trump's EPA finally decides to protect the future of countless children and the health of millions of farmworkers."
CropLife America President and CEO Chris Novak said in a statement his group "is pleased that the court returned the decision to EPA. We will continue to work with the agency to encourage decisions that are based in science. Chlorpyrifos has been carefully evaluated and approved by regulatory bodies in 79 countries and is one of many critical tools used by farmers to fight pest infestations."