US: Dept of Justice requests Court to review chlorpyrifos ban
Views: 112 Author: Site Editor Publish Time: 2018-09-28 Origin: Site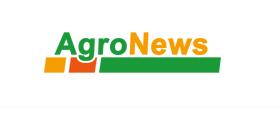 The Justice Department has asked the 9th Circuit Court of Appeals to take another look at its decision ordering EPA to ban chlorpyrifos by Oct. 8.
By requesting the rehearing of the Aug. 9 decision, the Justice Department is effectively postponing the date by which EPA would have to cancel registrations for the widely used insecticide.
Ag Secretary Sonny Perdue praised the decision to ask for a rehearing, saying that the 9th Circuit's decision "appears to be based on a misunderstanding of both the available scientific information and EPA's pesticide regulatory system."
Supporters of a ban who petitioned the agency and filed suit in the 9th Circuit said that President Donald Trump's EPA "is putting off the ban despite the overwhelming scientific evidence that chlorpyrifos is linked to brain damage in children and farmworker poisonings."
Former EPA Administrator Scott Pruitt announced in March 2017 that chlorpyrifos could continue to be used through 2022, rejecting a proposal by his own agency to ban the chemical.