UPL set to acquire Arysta LifeScience for over  $4 billion
Views: 116 Author: Site Editor Publish Time: 2018-07-26 Origin: Site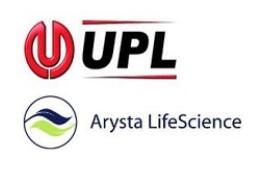 UPL Ltd is close to buying the farm pesticides business of investor Bill Ackman's Platform Specialty Products Corp.—known as Arysta LifeScience—for more than $4 billion in one of the largest outbound deals by an Indian company, three people aware of the matter said. The announcement could happen as early as this week, said one of the three people on condition of anonymity. "It will be a leveraged deal," said a second person. UPL has arranged funds from a consortium of lenders, including a Japanese bank.

The Arysta acquisition will help UPL enhance "its solutions to fit local farming needs" and bring in synergies that can benefit its operations in overseas markets, a third person aware of the matter said. The acquisition will also boost UPL's agrochemical and crop protection business.

An email sent to a public relations representative of Platform and its communications department remained unanswered. Anand Vora, chief financial officer of UPL, declined to comment.

Bloomberg on 19 June first reported that a consortium, including chemical producer UPL, is in exclusive talks to buy Platform's agricultural pesticides business. The consortium of investors include sovereign wealth fund Abu Dhabi Investment Authority, the report said.

On its website, Arysta claims to employ about 3,000 people. The farm pesticides business accounted for about half of Platform's $3.8 billion in sales last year.

UPL, earlier known as United Phosphorus Ltd, started as a manufacturer of red phosphorus, used in safety matches and pesticides, in 1969. The company's revenue at the end of year ended 31 March was ₹ 17,378 crore.

On 18 June, Platform said that it was in talks with several parties for an acquisition of or investment in Arysta and it has entered into exclusive discussions with a potential acquirer of the business.

"As we have repeatedly emphasized, we will choose the path for our separation that we believe creates an optimal outcome for our shareholders," Platform's Indian origin chief executive Rakesh Sachdev said in a statement.

Platform was earlier in advanced talks with Wilmcote but the talks collapsed.

India's National Center for Agricultural Economics and Policy Research has targeted to boost food grain production by 1.3% annually to 280 million tonnes by 2020, in line with expected demand to increase 50% and 70% by 2050. The world's population is expected to grow to 9 billion by 2050 from 7 billion now.