Syngenta to build first herbicide plant in Russia for $25 mn
Views: 115 Author: Site Editor Publish Time: 2019-06-14 Origin: Site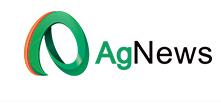 Syngenta plans to build its first herbicide plant in Russia at a cost of 1.6 billion roubles ($25 million), it said on Tuesday.

Syngenta is aiming to produce domestically 80% of all crop protection products sold in Russia by 2021, its representative in the country Anton Pushkarev told Reuters.

The company's current herbicide output in Russia, which covers some 40% of domestic demand, is carried out at a third-party facility.

The construction of the plant will start in Russia's central region of Lipetsk in October or November, Pushkarev said. It is expected to start production in 2021.

Favourable weather and the weakening of the rouble currency in the past five years have boosted Russian grain crops and exports. The country is the world's largest wheat exporter.

However, much of its grain production still depends on imported seeds and crop protection products.