Nanjing Biocropchem attended ACE 2016 in Shanghai
Views: 15 Author: Site Editor Publish Time: 2016-10-19 Origin: Site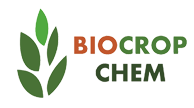 Nanjing Biocropchem attended ACE 2016 as an attender from 16th October to the 18th October and Agrochemical Exchange Meeting from 15th to the 17th at the Shanghai World Expo Exhibition.

During the exhibition, more than 1000 oversea purchasing agent from 80 counrties showed great interest in the product we offered, among which are our long-term partners. "The use of pesticides and chemical fertilizers in Kenya has grown at an annual average of 10 percent. A majority of farmers are convinced that managing crop pests and diseases alongside adding nutrients to the soils is key to higher productivity," Mr. Jason, a partner from Kenya said. Afterwards, we had a in-depth and detailed communication on the further cooperation.

AgrochemEx (ACE) is a 3 day event being held from 16th October to the 18th October 2016 at the Shanghai World Expo Exhibition in Shanghai, China. This event showcases products like To meet with top decision-makers of Chinese agrochemical enterprises,Best season: a guarantee for cost effective price in local autumn planning season,To find the ideal suppliers conveniently through our Procurement Matchmaking Program & Manufacturer List etc. in the Agriculture & Forestry industry.