More stringent environmental inspections of Chinese pesticide enterprises expected this year
Views: 114 Author: Site Editor Publish Time: 2017-03-16 Origin: Site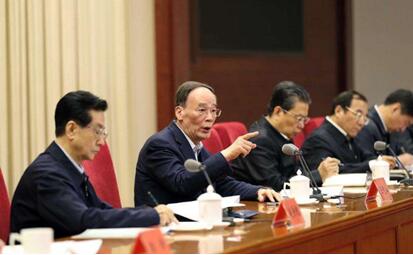 At the ongoing National People's Congress and the Chinese People's Political Consultative Conference, Beijing, held on the afternoon of March 8, Chen Jining, the Minister of Environmental Protection said one or two nationwide environmental regulatory compliance inspections will be conducted this year to maintain strict enforcement for the practical improvement of the environment.
The focus of the environmental inspection will be checks on the effect of pollution control in the areas of district and county, which remain a weakness and pose challenges at the present time.
The checking will firstly be for an emergency plan against the heavy polluted weather, which was publicized previously; then for corrective actions on pollution caused by small, excessive, decentralized and polluting enterprises.
Moreover, checking will be done for emissions of small boiler units, emissions of concerned enterprises and the falsification of online monitors of emissions of primary enterprises, as well as for compliance with the staggered production requirement during winter time. Dust control will also be a subject for environmental inspection.