Indian Promotes Organic Rice Farming
Views: 41 Author: Site Editor Publish Time: 2016-09-29 Origin: Site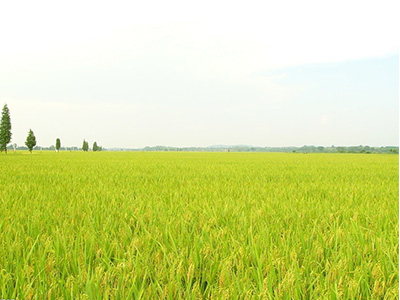 Organic farming of rice and other products is gaining popularity in India driven by demand in cities. According to the government, totIndian Promotes Organic Rice Farmingal area under organic farming was 420,000 hectares in 2004-5.which gre to around 1.08 million hectares in 2010, a growth of around 157% in sic years.

According to local sources, the organic food market is growing rapidly in Indian cities mainly due to health benefits. According to trade estimates, the Indian organic food industry is likely to grow to $1.7 billion but 900% from around $190 million in 2011. Rice is the second largest crop under organic farming in India. Demand for organic rice is growing in most parts of India and exporters are inccreasing adding organic rice to their product range.

Nine states (of the total 28) have drafted organic farming policies and four states (Uttarakhand, Sikkim, Nagaland,Mizoram) plan to achieve 100% organic cultivation in the coing years. The government says it supports organic farming to prevent soil deterioration due to use of chemical fertilizers.

The indian governmnt is providing cash subsidies and finical assistance to bio-fertilizer and bio-pesticide production companies to encourage organic farming in the country. The Minister of State for Agriculture and Food processing Industries says that the governemnt is providing Rs.500(about $65,650) per hectare to farmers to promote use of organic manure. The government also provides assistance Indian Promotes Organic Rice Farmingof up to 25% and 33% of finical outlay up to a celling of Rs. 40 lakhs (about$65.650 ) and Rs.60 lakhs (about $98,500) respectively for the eatablishment of bio-pesticides/bio-fertilizers production units and agro waste compost production units respectively.