India Centre bans 18 pesticides
Views: 113 Author: Site Editor Publish Time: 2018-08-20 Origin: Site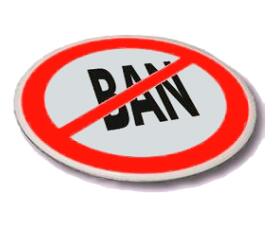 The India Union Ministry of Agriculture and Farmers Welfare has notified Pesticides (Prohibition) Order, 2018 under which use of 18 pesticides will be banned. Of the total 18, 11 pesticides are banned with immediate effect and six will face the axe from December, 2020 and one pesticide Trifluralin, which is widely used as herbicide, is allowed only in wheat. The Centre has taken the decision following Anupam Verma committee, set up to review the continued use of 66 pesticides that have been banned/restricted for use in farming in other countries, found that these 18 pesticides pose risk to humans and animals.

Banned pesticides

Benomyl, Carbaryl, Diazinon, Fenarimol, Fenthion, Linuron, Methoxy Ethyl Mercury Chloride, Methyl Parathion, Sodium Cyanide, Thiometon, Tridemorph, Trifluralin

Implication: Registrations, import, manufacture, formulation, transport and sale prohibited banned from date of publication of Presticides (Prohibition) Order

Ban from December 31, 2020

Alachlor, Dichlorvos, Phorate, Phosphamidon, Triazophos, Trichlorfon

Implication

No new certificate of registration to manufacture shall be issued

No person shall import, manufacture or formulate Dichlorvos with from Jan, 2019.

Every govt shall take steps for implementation of order.