Helena offers two new seed treatments
Views: 120 Author: Site Editor Publish Time: 2019-05-07 Origin: Site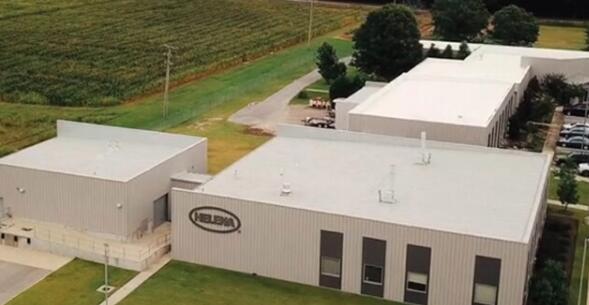 Farmers who are looking to combat disease and insect pressure in soybeans or reduce nematode damage and improve stand establishment in corn can look to new offerings from Helena Agri-Enterprises. Both products are available to farmers for the 2019 planting season through their Helena representative or the company's distribution network.


Seed Shield Max Beans


After several years of development, Helena has released its latest soybean seed treatment—
Seed Shield Max Beans
. It combines four fungicides with four modes-of-action, says Tony Lourens, manager of Helena seed treatment, insecticide and fungicide brands. The product provides control of early-season insects and soil-borne diseases, such as Pythium, Phytophthora and Rhizoctonia.
"The ultimate objective was to create a product that farmers could use to optimize their yields," Lourens says. "Typically, what we see is the plant growing out a little quicker and canopying a little quicker, even when you don't have insects or disease present."
Seed Shield Max Beans should be treated by a professional at your local Helena branch or ag retailer.
The
Fastand seed treatment
for corn includes a fluency agent that eliminates the need for talc and graphite seed lubricants. It improves early corn growth and stand establishment, Lourens says, while improving seed flowability and placement and reducing seed dusting off, planting skips and seed doubles.
"It jumpstarts the plant's internal defense mechanisms," Lourens says. "We'll see an increase in plant stand and increases in yield of up to 8 bu./acre."