Growth in pesticide imports from China may Fall 80% on Make in India drive
Views: 13 Author: Site Editor Publish Time: 2017-05-16 Origin: Site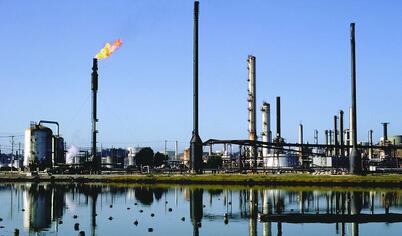 Growth in India's agrochemicals imports from China may slow down by up to 80% due to some regulatory changes proposed to boost local production of pesticides under the Make in India scheme, a study has said.
Pesticide imports from China has been growing at a compounded annual growth rate (CAGR) of 6% since 2007, said the study by Rabobank. "This growth was expected to continue, given the lower production cost advantage Chinese producers had. However, new agrochemical regulation proposals by the Indian government have now put a halt to any further increases," it said.
Vaishali Chopra, Rabobank analyst and author of the study, said the growth rate of agrochemical imports from China is likely to decline 80% to 1.2% a year till 2022. "A large proportion of imports will shift from formulated products to raw materials," she said.
India imports close to $925 million, or about Rs 5,900 crore, worth of technical pesticides, intermediaries, and finished products a year, of which around 55% comes from China. Also, the proportion of finished products from China has been steadily rising.
If and when the proposed changes in regulations are implemented, companies will no longer be issued import registrations for products that have a manufacturing registration in India.
This is not expected to have any immediate adverse impact on pesticide supply or prices during the ensuing kharif season 2017. "Only about 50%-55% of the total capacity of agrochemicals industry is used in India. We hope more capacity will become operational now," Chopra said.
Although trading companies are actively lobbying against implementing the regulation strictly 'as is', Rabobank expects the proposals to prevail, given that most multinationals and top players seem to have few qualms.
Backward integrated companies will benefit from the new rules as they gain from having manufacturing assets. They will be in a position to contract manufacture for non-integrated players and MNCs.
Integrated companies are expected to further invest in manufacturing facilities, as newer off-patent products are introduced into the Indian market, the study said.
While trading companies that are heavily dependent on formulated imports from China will be hit the hardest by the proposed regulatory changes.
The Rabobank study said companies that have TIM (technical indigenous manufacturing) registration will enjoy a monopoly in the domestic market, as other players will not be able to compete by offering the same product through imports—until they too can attain a TIM registration and manufacture in India.
If the regulation allows for some exceptions for finished product imports from Chinese sources, then the growth rate of agrochemical imports from that country is expected to decline 50% to 3% a year for the next five years, Rabobank said.