Glyphosate will not be listed as a carcinogen in California
Views: 1233 Author: Site Editor Publish Time: 2018-06-28 Origin: Site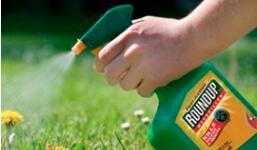 Earlier this week a California judge ruled
glyphosate
does not need a label warning stating it causes cancer. U.S. District Court Judge William Shuff denied an amendment that asked the state to require the warning.
The court issued its preliminary injunction Feb. 26, 2018, which blocked the enforcement of Proposition 65—requirement for any product known to cause cancer to be labeled. This week's ruling denies the California Attorney General's attempt to amend the court's decision.

In the preliminary injunction the judge states: "It is inherently misleading for a warning to state that a chemical is known to the state of California to cause cancer based on the finding of only one organization (International Agency for Research on Cancer—IARC—which only found that substance is probably carcinogenic), when apparently all other regulatory and governmental bodies have found the opposite, including EPA."

Even with additional evidence provided by the state's Attorney General in this case, the judge ruled in favor of the chemical's safety. "The heavy weight of evidence in record is that glyphosate is not known to cause cancer."

The National Association of Wheat Growers led the charge to defend glyphosate and were joined by a broad group of agricultural organizations and companies.