Germains Seed Technology launches new organic seed treatment for spinach
Views: 29 Author: Site Editor Publish Time: 2017-03-07 Origin: Site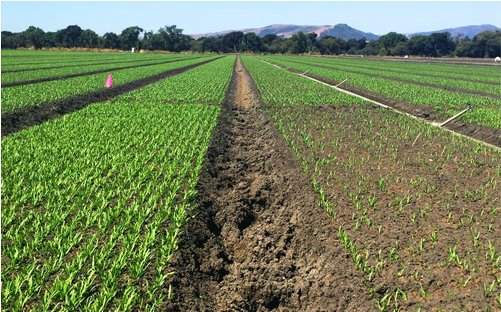 Germains Seed Technology announces the introduction of ProBio® SafeGuard™, a new, certified organic seed treatment for spinach distributed exclusively through Holaday Seed Company.
A new addition to Germains' seed health technology category, ProBio® SafeGuard™ is an organic seed treatment for spinach targeting early plant protection against Pythium even before the plant emerges. By providing pre-emergence protection, ProBio® SafeGuard™ establishes a barrier around the emerging plant and the developing root system that helps protect spinach crops against Pythium during germination until the first true leaf stage.
Organic spinach growers are experiencing field issues due to Pythium a fungal disease associated with the Damping Off complex which can result in substantial crop and financial losses. The key timeframe for Pythium damage to take place is 0 to 14 days after planting. Therefore, Germain's R&D Team developed a viable seed treatment solution to protect Spinach plants from Pythium upon emergence and within the first stages of growth. ProBio® SafeGuard™ helps to establish a greater number of plants resulting in higher yields.
Ernst van Eeghen, Germains Seed Technology Head of Sales & Marketing, Horticulture North America said, "Pythium and other pathogens related to the Damping Off Complex have a tremendous impact on the organic spinach industry. Pythium alone may cause crop losses that range anywhere from 10% to 40% or at times an even greater amount. Yield loss due to Pythium has a significant financial impact on growers and the supply chain. I am pleased that our Research and Development Team based in Gilroy, California succeeded in developing an innovative certified organic seed treatment that will be a tremendous asset for the organic spinach industry." Also, "the development of this new product gave us the opportunity to collaborate through the field trial phase with Holaday Seed Company. Their dedication and support for this project resulted in the establishment of an exclusive distribution agreement with Holaday Seed Company.
As consumers learn more about the benefits of a healthy diet bolstered by vitamin-rich leafy greens, consumer demand for organic produce has grown significantly. The United States is the largest single organic market in the world, with over 3 million acres of certified organic cropland in the United States (according to USDA 2014 production data).