French ANSES withdraws license for Bayer's glufosinate-ammonium based Basta F1 herbicide
Views: 13 Author: Site Editor Publish Time: 2017-12-01 Origin: Site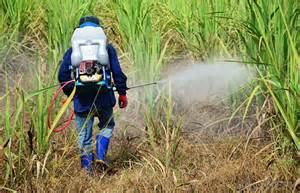 French health and environment regulator ANSES said in October it had withdrawn the license for Bayer's herbicide Basta F1, made with glufosinate-ammonium, citing uncertainty over its effect on health following a review.
The product, which is used to spray vineyards, fruit orchards and vegetables, was the only herbicide containing glufosinate authorized in France, ANSES said in a statement. The product can still be sold for three months by distributors and used for nine more months by farmers, from the date of the decision taken on 24 October, according to ANSES.

Glufosinate is an alternative to glyphosate , the world's most popular herbicide substance which is currently the subject of fierce debate in the European Union over whether its license should be extended.
The withdrawal also concerns nine import licenses for products containing glufosinate ammonium, which will eventually mean "the disappearance of all plant protection products" based on this substance on the French market.
Bayer "surprised" by this decision
Bayer said they were "surprised" by this decision, saying that ANSES had not taken into consideration "the latest available data on the Basta F1, which led them to overestimate from 300 to 1000 times the risk for human health".
"We regret ANSES's decision to deprive agriculture of a recognized weed control solution that is even indispensable for certain sectors, even though studies show that the use of the product is safe for health when the conditions for 'use are respected,' commented Frank Garnier, president of Bayer France. He said the safety and health of farmers and consumers are "at the heart" of the company's concerns.
According to Bayer, in France, Basta F1 generates annual sales of 8 million euros.