FICCI estimates the size of the Indian agrochemical industry to $8.1 billion by 2025
Views: 113 Author: Site Editor Publish Time: 2019-01-15 Origin: Site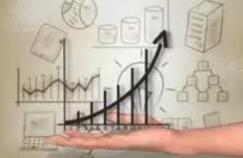 "The agrochemical Industry is showing signs of recovery after three years, with acceleration in sales growth and profits led by an increase in the global agro chemical industry, rising exports and (more) pest infestation due to global warming," said Prashant Biyani, analyst, Prabhudas Lilladher. "Better timing and spatial distribution of rainfall, higher pest incidence via-avis last year, and steps by the government to improve farm income are expected to increase the application of agrochemicals"

These firms were under pressure for the last few years mainly because of spatial distribution of rainfall, lower than expected pest incidence, supply constraints, and a persistent increase in raw material prices.

Indian companies are currently expanding capacities in a calibrated manner and enquiries from MNCs are fast turning into actual transactions, aiding topline growth and higher utilization for technical manufacturers, said analysts.

"As (the effects of) industry consolidation, higher channel inventory of finished goods and the spill-over effects of two consecutive weak monsoons are behind us, we believe that a recovery in the agro-chemical market is in the offing," said Archit Joshi, analyst, HDFC Securities. "With a strong product pipeline and an expected recovery in CRAMS/CSM (new chemistries and verticals), we believe that the Indian crop protection market is on a recovery mode."

Federation of Indian Chambers of Commerce and Industry (FICCI) estimates the size of the Indian agrochemical industry to double to $8.1 billion by 2025.

"The availability of cheap labour and low processing costs offer opportunities for both domestic companies and MNCs to set up manufacturing hubs in India for their export markets," said Prabhudas Lilladher's Biyani.