ENN Ecological's two subsidiaries in Hebei Province have to suspend production
Views: 117 Author: Site Editor Publish Time: 2016-12-09 Origin: Site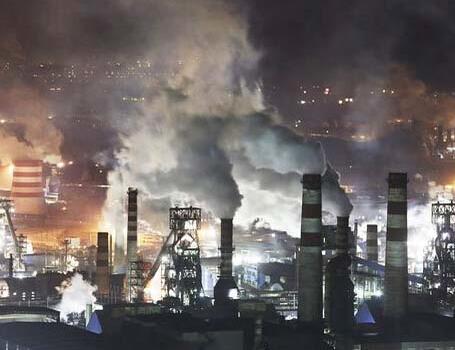 On 22 Nov., 2016, ENN Ecological Holdings Co., Ltd. (ENN Ecological) published a notice saying that two of its subsidiaries in Shijiazhuang City, Hebei Province, got an emergent notice from the local industrial park recently. As stated in the notice, the local government decided to implement strict regulation measures on industrial enterprises, especially in the key industries like pharmaceuticals, cement, and coal power in light of the Scheduling Order for Prevention and Control of Air Pollution in Shijiazhuang (the Scheduling Order). Accordingly, all pharmaceutical enterprises shall stop production and not be allowed for resumption without governmental permission. Therefore, the two subsidiaries of ENN Ecological had to suspend production.

The company said that it is actively communicating with the local government to work out solutions. It plans to use the period to maintain its production devices.

It loses USD1.7 million for suspension each month

The two subsidiaries are engaged in the veterinary drug and pesticide businesses and they have some inventories. In addition, the current domestic market is in an off season, meaning limited influence on its sales in the short term. Thus, the company believes that the suspension would not have largely adverse impact.

However, as calculated by the company's financial report, if all of the products of the two subsidiaries stop production, its revenue and net profit will reduce by USD10.9 million and USD1.7 million respectively each month.

Since ENN Ecological is not sure about the time of the stopped production, it is hard for it to predict the effect of the move on its performance in 2016 and 2017.

As shown in the 2015 annual report of ENN Ecological, the revenue from its pesticide and veterinary drug business accounted for 20% of its total, USD165.2 million; that from the pesticide business alone was USD137.3 million.

About ENN Ecological

With the old name Hebei Veyong Bio-Chemical Co., Ltd., ENN Ecological is one of the earliest listed pesticide enterprises in China. Currently, its pesticide subsidiaries are Hebei Veyong Bio-Chemical Pesticide Co., Ltd. and Inner Mongolia New Veyong Bio-Chemical Pesticide Co., Ltd., which mainly produce pesticide technical and formulations like abamectin, glufosinate-ammonium, pymetrozine and clothianidin.