China's ChemChina, Sinochem to merge
Views: 115 Author: Site Editor Publish Time: 2018-07-06 Origin: Site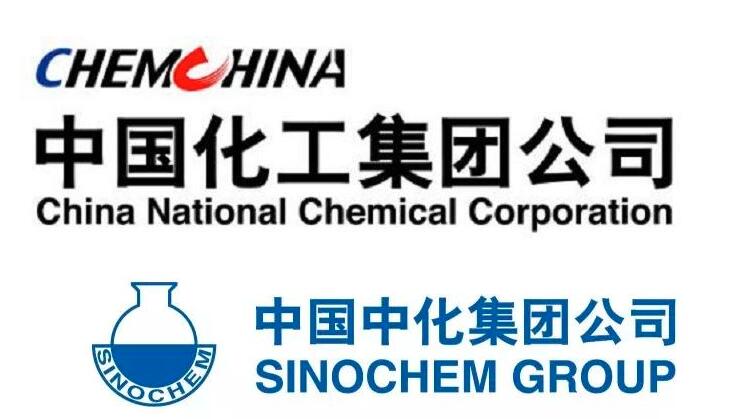 Chinese state-owned Sinochem Group and ChemChina will merge to create a new company, and Sinochem Chairman Ning Gaoning will become the chairman of ChemChina.

The two companies were in merger talks to create the world's biggest industrial chemicals firm worth around $120 billion, to be led by the head of Sinochem.

Ren Jianxin, the dealmaker who created Chinese chemicals-to-seeds giant ChemChina, will retire and be replaced by the head of rival conglomerate Sinochem in what is seen as a step towards a long-expected merger.

The switch, announced to ChemChina staff at a meeting on last Saturday afternoon, sets the stage for the creation of an international chemicals giant with revenues well over $100bn. This would place the combined group, with units spanning seeds to iron ore trading to oil, at the forefront of the consolidating global agricultural chemicals sector.

Mr Ren, 60, will be replaced by Ning Gaoning, who headed Chinese grains trader Cofco before moving to Sinochem in early 2016. Mr Ning, who goes by the English name Frank, is also known for ambitious international acquisitions. He remains the head of Sinochem. The announcement of Mr Ren's retirement was delivered to ChemChina employees by officials of the State Asset Supervision and Administration Committee, or Sasac, on Saturday afternoon in the presence of Mr Ren and Mr Ning.

The meeting with ChemChina employees did not include any discussion of a merger, which was first reported by the Financial Times in 2016. It has been denied multiple times by both companies and by Chinese regulators, as ChemChina navigated regulatory reviews of its $44bn takeover of Swiss agribusiness Syngenta amid a broader global consolidation in the pesticides, herbicides, fertilisers and seeds sector. Last year, the FT reported that both companies were making preparations internally to integrate their operations.

The move surprised staff given Mr Ren had appeared at a meeting of the company's Communist party members the day before with no mention of any plans to retire, a person with knowledge of the meeting said. ChemChina and Sinochem did not respond to requests to comment.

Both men have fought the merger plans, people familiar with the industry say. Mr Ren was said to be loath to leave a company he built from scratch, they said, and Mr Ning was likely to be concerned about ChemChina's high debt levels and complex internal structure. Mr Ren acquired about 100 bankrupt state-owned chemicals plants from local governments during a nationwide industrial restructuring in the late 1990s, paying knockdown prices in return for employing the laid-off workers in his Malan Noodles restaurant chain.

Mr Ren merged his growing company, Bluestar, with another state-owned chemicals group to form ChemChina in 2004 and embarked on one of China's most extensive overseas acquisition sprees. By injecting better performing foreign acquisitions into weaker domestically listed units he was able to relist them at higher valuations.

ChemChina's acquisition of Syngenta, completed last year, precipitated negotiations to combine the two Chinese conglomerates. ChemChina could use Sinochem's more robust balance sheet to help fund the deal, but the domestic merger — if completed while the Syngenta purchase was under way — would have triggered more stringent European regulatory and anti-monopoly reviews because of the size and market share of the merged Chinese entity, according to people familiar with the matter.

Earlier this year, Robert Lu, the businessman who orchestrated the Syngenta purchase left ChemChina to join state-controlled China Reform Holdings, an investment fund based in Beijing. The personnel switch was first reported by the Caijing and Caixin financial magazines late on last Saturday.