China adjusts import & export tariffs in 2017
Views: 9 Author: Site Editor Publish Time: 2017-02-27 Origin: Site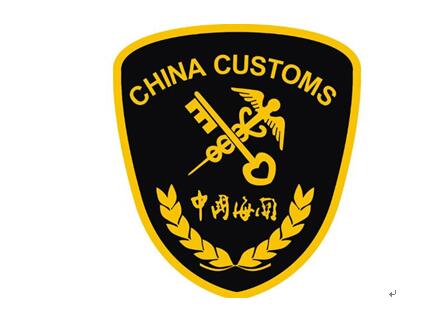 China adjusts import and export tariffs, starting January 1, 2017, the Ministry of Finance of China announced on December 23, 2016.

Imports of urgently needed advanced equipment, key parts and energy materials will remain important in 2017. And by means of temporary tariff rates, China is to reduce import tariffs on test and separation equipment for integrated circuits, hydraulic actuators for aircraft, parts used in high resolution hard-disk type digital film projectors, thermal cracking furnaces, natural cork, etc.

China will adjust import tariff rates of sodium acrylate polymers, semiconductor module with converter functions, modified ethyl alcohol, etc. – products that previously enjoyed temporary tariff rates.

Furthermore, in 2017 export tariffs on some goods like nitrogen fertilizers, phosphate fertilizers and natural graphite are to be eliminated, while export tariffs on NPK, billets, silicon iron, etc. will be lowered properly. Eight varieties of goods will remain under tariff quota management: A temporary tariff rate of 1% will be applied to urea, compound fertilizers and ammonium hydrogen phosphates.

In addition, sliding duties are to continue for importing a certain quantity of cotton beyond the quota.

To expand bilateral/multilateral trade cooperation and propel the free trade zone strategy, China will continue to adopt conventional tariff rates for some goods imported from 25 countries or regions. More specifically, tariff rates will be lowered, applicable to some goods under free trade agreements (FTAs) signed with Korea, Australia, New Zealand, Peru, Costa Rica, Switzerland, Iceland and Pakistan. Both the range of goods and tariff rates will remain unchanged for goods under FTAs signed with Singapore, ASEAN and Chile; the Asia-Pacific Trade Agreement; Economic Cooperation Framework Agreement (ECFA).Furthermore, more varieties of goods covered by the Mainland and Hong Kong/Macau Closer Economic Partnership Arrangement (CEPA) are to enjoy zero tariff.

For some of information technology products with most favored nation tariff rates, China cut import tariffs for the first time on September 15, 2016, and the second reduction is to be effective July 1, 2017, involving more than 280 items such as information communication products, semiconductor and relevant production units, audio-visual products, medical equipment, instrument and apparatus, etc. Through the temporary tariff rates in 2017, China will continue to fulfill its promise to cut import tariffs on products in APEC's list of environmental goods.

China is to adjust its import and export tariffs over a wide range in 2017, mainly concerning the fields of agriculture, chemicals, electromechanical, textile and wood. Upon completion of the adjustment, the number of tariff items will rise to 8 547.