ChemChina has raised $20 billion in bonds to fund its purchase of Syngenta
Views: 114 Author: Site Editor Publish Time: 2017-05-27 Origin: Site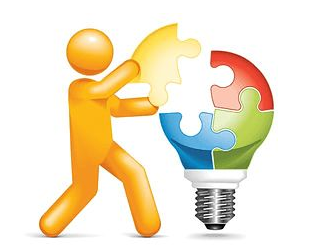 ChemChina has raised $20 billion mainly in perpetual bonds to finance its purchase of Swiss seeds firm Syngenta (SYNN.S), with Bank of China becoming the single largest investor providing half of that funding, according to a regulatory filing.

State-owned ChemChina, which took on short-term loans for the $44 billion acquisition, is restructuring the financing mix to reduce its debt burden by including more equity but will still have nearly $20 billion in loans to refinance within 18 months, the filing by ChemChina shows.

The move comes as ChemChina has accelerated talks with state rival Sinochem to create the world's biggest industrial chemicals firm, a deal that could further help streamline ChemChina's debt, Reuters reported this week.

Bank of China (BoC) (601988.SS) has invested $10 billion via a perpetual bond, according to the May 18 U.S. Securities and Exchange Commission filing, which also shows that Chinese state-owned asset manager China Reform Holdings Corp Ltd has provided $7 billion via a perpetual bond.

Both deals, which were privately negotiated, far outstripped the largest public U.S. dollar perpetual bond previously issued in Asia which was $3.2 billion, according to Thomson Reuters data.

Market insiders said BoC's large investment, which was made via a Cayman Islands-domiciled special purpose investment vehicle, was an unusual move for the lender as it had not helped arrange any of the earlier stage short-term financing.

Industrial Bank Co Ltd has also invested $1 billion through perpetual bonds, while Morgan Stanley (MS.N) - the only non-Chinese company involved in the new financing - has provided $2 billion via convertible preferred shares.

The ambitious Syngenta takeover is nearing the finish line after regulators last month granted the final approvals and as more than 90 percent of Syngenta shareholders have tendered their shares..

The deal gives China a portfolio of top-tier chemicals and patent-protected seeds to improve agricultural output, but has also left ChemChina facing a hefty debt burden which it has been seeking to reduce by bringing in more equity investors and replacing short-term loans with longer-term debt.

ChemChina last year arranged $32.9 billion in bridge loans from more than 20 Chinese, European and Asian lenders, stoking concern among investors and analysts over its leverage. The company has been trying to repay some of this acquisition-related debt with equity, and subsequently last year raised $5 billion from a Chinese fund.

ChemChina still has around $7.01 billion and $12.7 billion in two separate syndicated loans outstanding, both of which come due in the next 18 months.

Perpetual bonds are financing instruments that can act as both equity and debt. They are typically treated as equity under accounting standards but rating agencies may still treat them as debt depending on the circumstances. Because perpetual bonds have no maturity date, the new financing should help improve ChemChina's overall debt position.

China National Chemicals Corp, as ChemChina is officially known, did not respond to requests for comment. A spokeswoman for Bank of China declined to comment. A spokesman for Syngenta said post-close financing will be finalised in the second half of 2017.

China Reform Holdings' spokeswoman, Industrial Bank and Morgan Stanley did not immediately respond to a request for comment.

In addition to the new financing, ChemChina on Wednesday publicly marketed a $600 million senior perpetual bond, Thomson Reuters IFR reported. The offering was hugely oversubscribed, despite rating agency Moody's downgrading of China's sovereign debt on the same day.