ChemChina completes Syngenta takeover, targets emerging markets
Views: 114 Author: Site Editor Publish Time: 2017-07-07 Origin: Site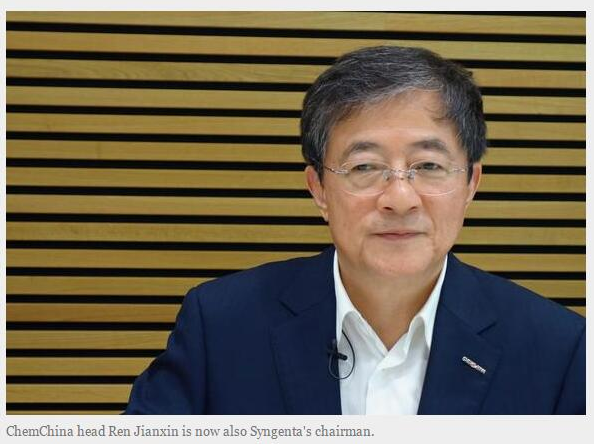 Syngenta said recently it is now officially owned by the state-owned China NationalChemical, or ChemChina.
ChemChina Chairman Ren Jianxin, who has been elected Syngenta's chairman, said in a recent interview with The Nikkei that "our aspiration is to create another Syngenta ... and double [its size] in the next 5-10 years."

ChemChina said in February 2016 that it would buy Syngenta for $43 billion. U.S. and European regulators had approved the deal by April.


Syngenta, which generated sales of $12.8 billion last year, plans to expand sales of its agricultural chemicals and seeds in emerging markets through ChemChina's sales channels.
"Developing countries around the world, including China, need Syngenta for its technology, for its products and for its services," Ren said. "India is another major growth market with a huge population ... and I believe Africa will be the other major growth market for Syngenta," he added.


ChemChina is considering additional acquisitions in the seed industry, among other areas.
Syngenta will remain headquartered in Basel. Erik Fyrwald, the CEO since June last year, will retain his post. The company plans to float part of its shares in about five years. Ren said the headquarters will stay put after the share sale, apparently to reassure investors.


ChemChina's acquisition of Syngenta has created three major players in the global agrochemical and seed industry. The other two are Germany's Bayer, which is buying Monsanto of the U.S., and the company to be formed through the merger of U.S. players Dow Chemical and DuPont.

"I think cooperation and collaboration always come with friction and confrontation," Ren said about the takeover. But "there would be more and more collaboration and mutual learning," he added.