Brazilian justice drops suspension of glyphosate
Views: 113 Author: Site Editor Publish Time: 2018-09-07 Origin: Site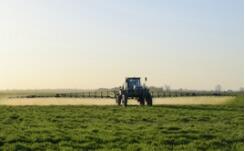 The Federal Court of the 1st Region in Brasília (TRF1) overturned the suspension of
glyphosate
, in addition to abamectin and thiram on September 3. According to the decision of Federal Judge Kássio Marques, vice-president (holding the interim presidency of TRF1), "there is no justification for suspending registrations of active ingredients [...] so abruptly, without analyzing the serious impacts that such a measure will bring to the country's economy and the population in general."
On August 3, the substitute judge of the 7th Federal District Court Luciana Raquel Tolentino de Moura complied with a request from the Federal Public Prosecutor's Office (MPF) that all glyphosate-based agrochemicals could not be registered in the country and existing registrations would be suspended within the next 30 days, until the National Sanitary Surveillance Agency (Anvisa) reevaluates their toxicology.
The decision of TRF1 was based on the fact that the products have already obtained approval from all the regulatory authorities, based on studies that have proven not to pose risks to human health and the environment. The Judge also points out that glyphosate, as well as abamectin and thiram, have been in use for several years.
The magistrate maintains his ruling further stating that the "judicial determination of re-evaluation of these active ingredients" is a situation "relatively common in such a segment of products, as science advances" and "further tests and studies are necessary to expand human knowledge about matter."
Several organizations and entities linked to agribusiness have manifested themselves in recent days in opposition to the decision of the substitute judge of the 7th Circuit Court of the Federal District. Agriculture Minister Blairo Maggi even went so far as to say that the suspension of glyphosate would be a "disaster" for the country's agriculture, and that criticism of the herbicide sounds like "urban legend."