BASF enters into two exclusive distribution and trademark licensing agreements with NongHyup Chemical and Sungbo Chemicals
Views: 113 Author: Site Editor Publish Time: 2019-01-04 Origin: Site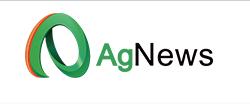 BASF has entered into two exclusive distribution and trademark licensing agreements with NongHyup Chemical Co., Ltd. and Sungbo Chemicals Co., Ltd.

The two companies will formulate and market BASF's non-selective herbicide, Basta, to farmers in Korea.

Under the agreements, BASF will supply high-quality active ingredient from its production plant in Germany to both companies for local formulation of the final product under exact specifications – to be marketed under the Basta brand. The first production and sales commenced in late December 2018.

At the final agreement signing between the companies, Mr. Jin-Woo Lee, Business Area Manager for BASF Agricultural Solutions in Korea commented "We know that many farmers in Korea rely on Basta. With this agreement, we are pleased that we can work with two leading companies and long-time business partners to deliver the same high-quality product that growers have known and trusted for decades."

Basta, previously sold by Bayer Crop Science, is a leading brand of non-selective herbicide in many countries around the world, including Korea. BASF acquired Basta as part of its acquisition of selected businesses and assets from Bayer Crop Science, which was finalized in August 2018.