Argentina imposes a new duty over the imports, including soybean
Views: 121 Author: Site Editor Publish Time: 2019-05-17 Origin: Site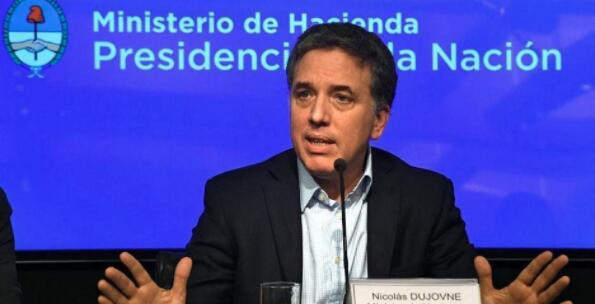 Last week, the National Administration decided to raise the Statistic Tax to imports from previous 0.5% to 3.0%, eliminating all the exemptions, for example to temporary imports and imports from Mercosur countries.
The Decree 332/2019 was published in the Official Register May 6th and came into force from Tuesday, May 7th until December 31st, 2019.
The Government justified this measure arguing that they must eliminate de primary fiscal deficit since this year. Even though the decree establishes the "temporary" character of the measure, it is suspected that the levy could be renewed since 2020.
In the late '90, a panel initiated by the US in the WTO achieved that Argentina to reduce the Statistic Tax from 10% to 3% and then from 3% to 0.5%. The WTO argued that this tax is really a covert import duty.
In 2018, imports totalized US$65,441 million. But economic depression is diminishing this value, and it is estimated that with this rate change the Government will collect AR$28/30,000 million this year, or US$650 million.
One of the activities affected is the soybean crushing industry, which imports the bean from Paraguay and Brazil to process and re-export as soybean meal and soybean oil. According to the chairman of the Oilseed Crushing Industry Chamber (CIARA), Gustavo Idígoras said that "our industries have already planned its purchases and this measure will generate a significant cost increase due to until now temporary imports were excluded to pay the Statistic Tax. Since now, the industry will pay US$125,000 per US$5 million imported".
It is estimated that this year, the crushing industry will import 4 MMT of soybean, worth at US$1.2 billion. This implies that industry will "collaborate" to the fiscal effort of President Macri's Administration, contributing with US$30 million.
Economist and agribusiness consultant, Salvador Di Stefano, heavy criticized the Government measure. "This only brings more uncertainty to foreign investors". Chairman of the soybean chain, Luis Zubizarreta, said that Government is killing "the hen of the golden eggs", i.e., the soybean industry. "We are able to crush 80 MMT of soybean per year, and hence we need the soybean coming from Brazil, Paraguay, and Bolivia. Around 15 MMT of bean could be temporary imported by the Argentine industry and re-exported with added-value. This tax represents 8 dollars per ton, in an industry that works with low-profit margins", he said.